In the scrum
In the scrum
Papermaking


Targeted innovation for individual customers is achieved at Voith with the latest methodology and tools. Voith deploys a fast-paced scrum approach for precision, speed and team spirit.
Innovation is a tricky business. By its very nature, it provides only a limited amount of knowledge and experience at the outset of a project, making planning and decision-making problematic. Voith ensures that innovation can be tailored to individual customers and situations by adopting the latest generation of agile problem-solving approaches: design thinking and scrum-based development methods. A recent example is the development of the new VariFlex Performance winder for Shandong Chenming Paper Holdings Ltd., based in China.
Real-time collaboration
At Voith, it all starts with design thinking, an iterative collaborative process that puts the customer at the core and focuses directly on their individual and unique challenges and how they affect their business. The solution is then explored, developed and implemented using scrum-based methods. The term "scrum" comes from the game of rugby and describes the intense moment when a team of players huddles up and works together to win the ball. In product development, the scrum is a multidisciplinary team of people who work together to find a solution. Instead of each development phase moving through the organization from one department to the next, as is often the case, the scrum method enables everyone to collaborate directly from the outset, as a close-knit team.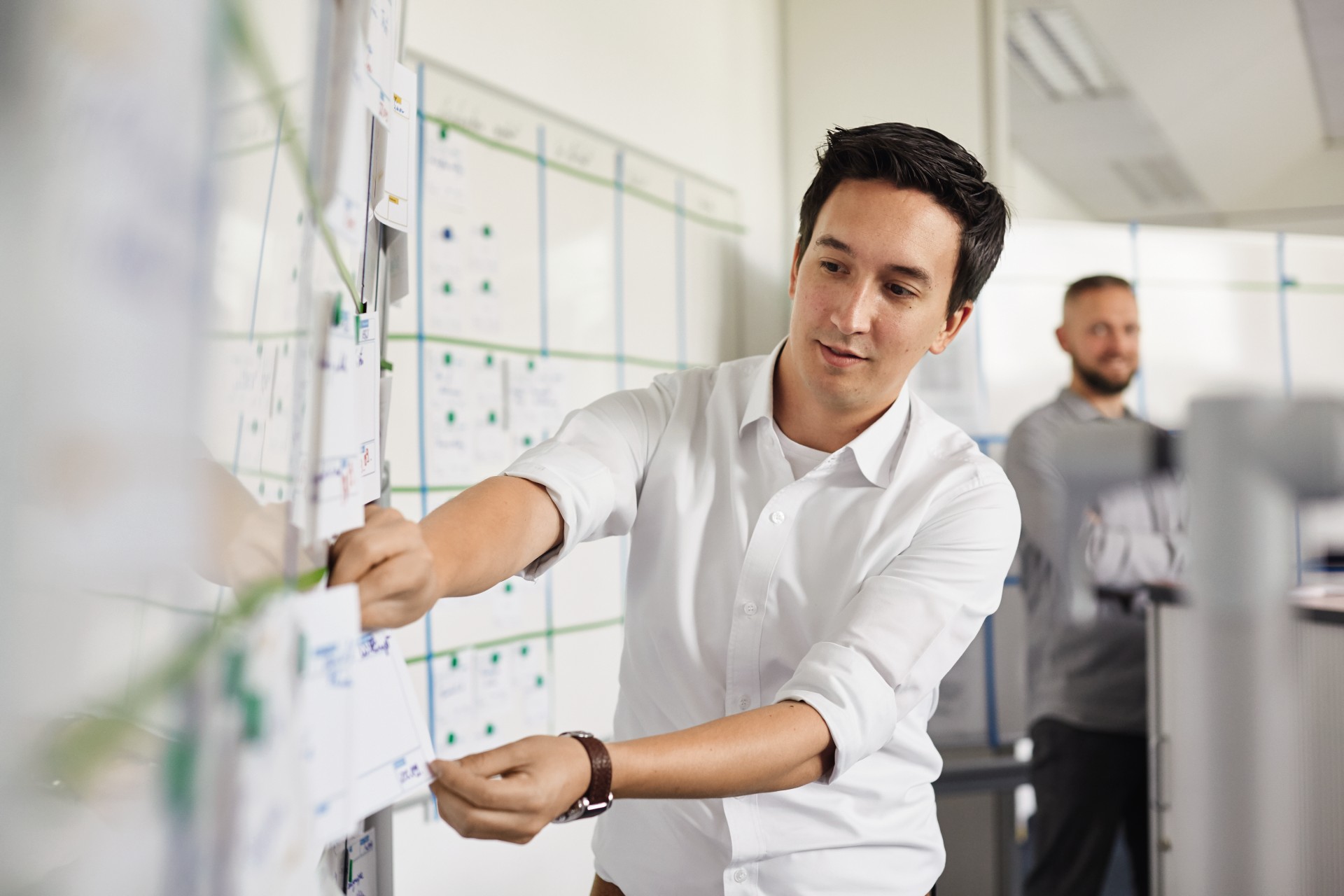 With scrum, problems show up earlier and that means that they can be ironed out faster.
"The advantage of working like this is that everyone is equally responsible for the success of the project," says Nils Matthies, Managing Director, Voith Innovation Lab, Berlin, and a specialist in design thinking and scrum at Voith. "Instead of each person working on their own little patch, there's a high degree of commitment from every team member to ensure the whole project succeeds."
Real-life innovation
The theory sounds great, but how do these dynamic project management processes work in practice? In short: exceedingly well. In spring 2016, Shandong Chenming Paper Holdings Ltd. ordered an extra-large winder that could handle paper widths of up to 10 meters for their mill in Shouguang. Great news! Except, existing Voith twodrum winders only went up to 8.8 meters, and the customer wanted the machine within two years. Rather than develop a tailor-made machine for Shouguang, the development team decided to create a completely new winder that could be adapted to future customer needs.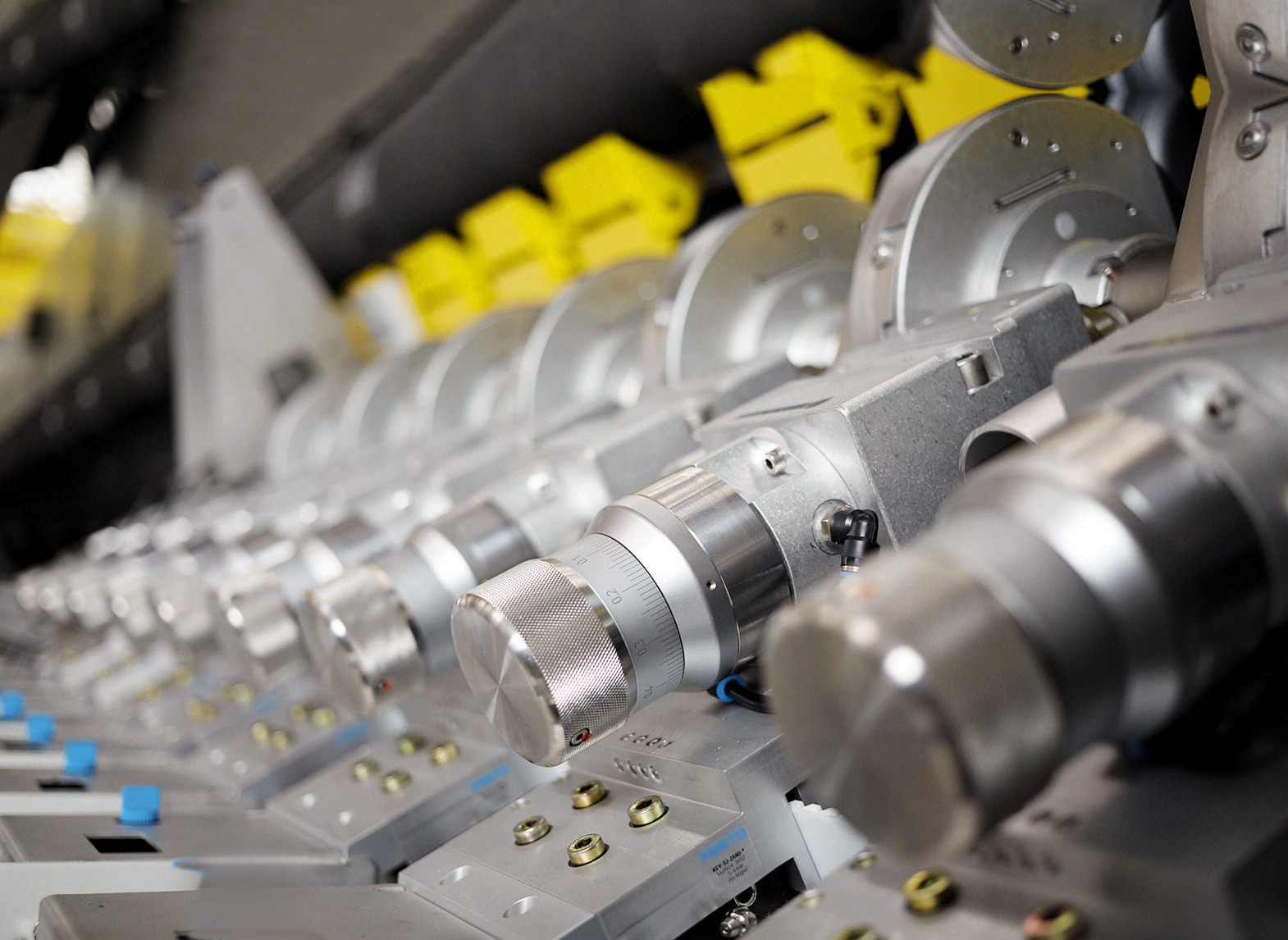 This was where Daniel Jürgens, Product Manager Winder, Division Paper, leapt into action. "The only way to meet the highly ambitious deadline was to develop the new product based on scrum precepts," he explains. He quickly put together a cross-disciplinary team: an eclectic mix of automation engineers, designers, buyers, sellers, assembly workers and many others. They worked in the same office, desk-on-desk, constantly bouncing ideas off each other. Each identified task was broken down into subtasks that had to be completed within a short, defined time frame, known as a sprint. Jürgens organized stand-ups – short, regular update meetings – with all project participants to check on the progress of each sprint and deal with any problems.

"The fact that everyone is involved from the outset means that possible design or development errors come to light much faster," he says. Issues were discussed face-to-face rather than via e-mail, giving much more immediacy and cohesion to the team.

Fast facts
The fast-paced, efficient development of the customizable VariFlex Performance winder is a proven success for scrum-based approaches. It was a strategic decision to develop a new winder model rather than a tailor-made machine. By adopting a scrum method, the multidisciplinary team was able to meet the highly ambitious delivery deadline.

● 3,000m/min machine speed.



●

 12 VariFlex Performance winders sold since 2017.



●

 25 seconds for set change time, highly reliable due to smart design and minimized amount of moving parts.

A future-oriented result
The result? The VariFlex Performance winder was delivered at the end of 2017 to Shandong Chenming Paper and started up in spring 2018. Again, great news. Especially for the customer, but also for Voith. In defining a new way of working, the scrum team had also laid the strategic foundations for a winder that could be tailored to customer needs more rapidly and efficiently. In fact, Voith has sold a further 12 VariFlex Performance winders since the Shouguang one was delivered in late 2017. "Scrum isn't always necessarily a faster way of doing things, but this approach is definitely more targeted and focused," concludes Matthies.

The success of scrum has been noticed across the company. With Voith's commitment to customer satisfaction, efficiency and quality, the company will be expanding its use of design thinking and scrum approaches in the future. "A targeted scrum approach is also good for customers from the quality and efficiency perspectives," adds Jürgens. "With scrum, problems show up earlier and can be ironed out faster. And scrum is also good for us. It was great fun working with people from different departments and we were amazingly productive. We had a blast."