Keeping it steady
Keeping it steady
MarineTechnology
The harshest of environments in the open sea are no match for the Kroonborg, the world's most capable walk-to-work vessel for the offshore industry.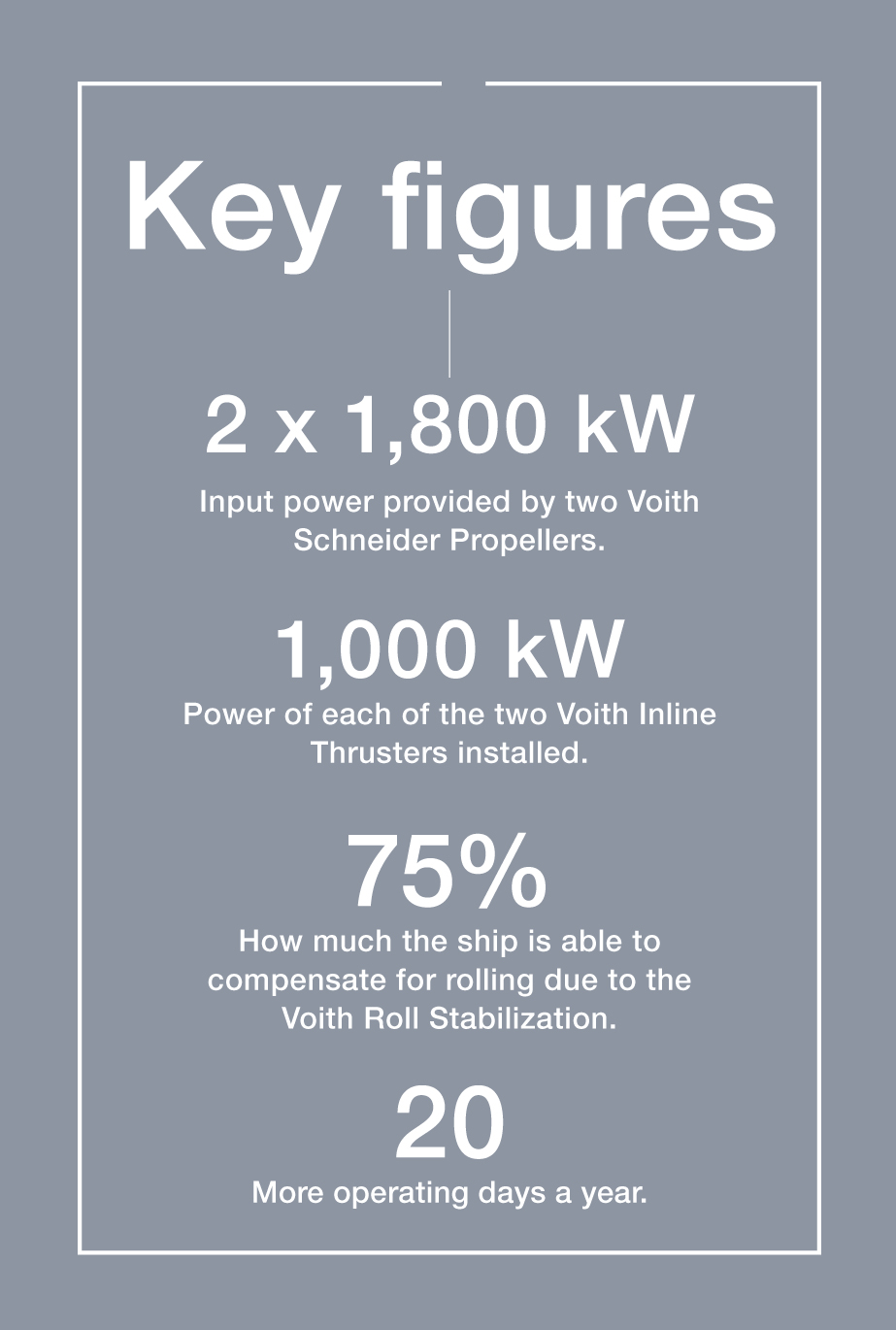 Fierce winds and numerous hydrocarbon reservoirs make the North Sea a prime location for generating renewable energy and a major site for the gas and oil industry. Ideal for energy maybe, but the high waves, powerful winds and strong currents make it unpredictably hostile for the people who work on offshore wind turbines and platforms. Unless, that is, you are on board the Kroonborg, the world's most capable walk-to-work vessel.

As such, the Kroonborg can absolutely secure the safe, smooth and efficient transfer of crew to remote offshore workplaces, in the most challenging of environments. Designed and operated by Royal Wagenborg, the Dutch shipping company, and built by Niestern Sander, the Dutch shipyard, it is a unique vessel that enables people to literally walk to work in the open sea, even when the waves are more than 3 meters high. The purpose-built walk-to-work vessel is kept perfectly propelled by Voith Marine Technology so that the crew can access their workplace via a bridge, safe from pretty much whatever Mother Nature cares to throw at them.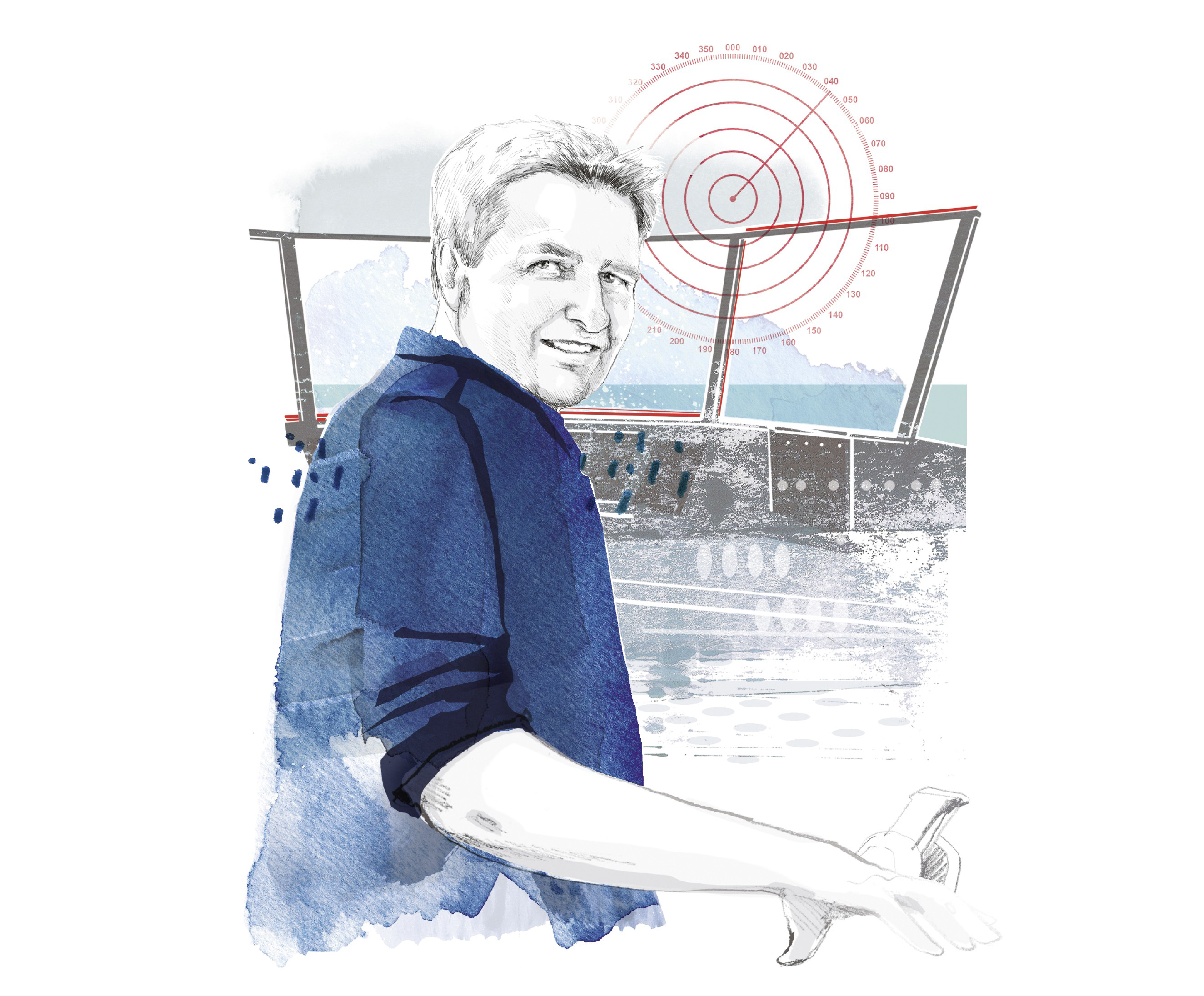 Up on the main bridge, Gerrit de Haan, captain of the Kroonborg, is clearly relishing being at the helm, precisely steering the ship with the lightest of touches, using what appears to be a superior joystick from a game console. It is part of the system that is responsible for the exact nature of the vessel's superior maneuverability and ground-breaking dynamic positioning (DP) system. This is achieved through a sophisticated combination of innovative propulsion, position-control and drive systems from Voith Marine Technology, which is concisely summarized in a simple maritime acronym: "BRIDGE."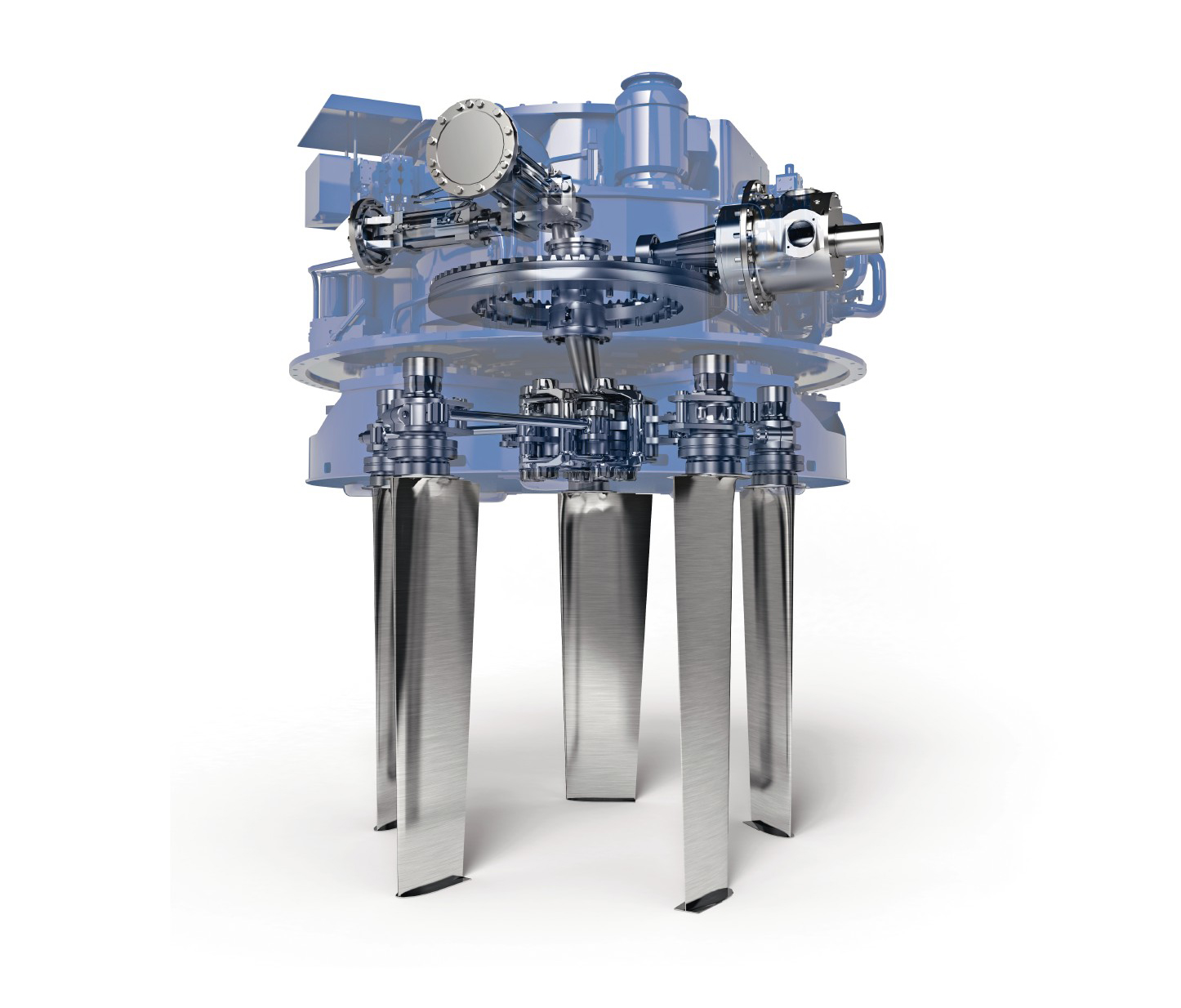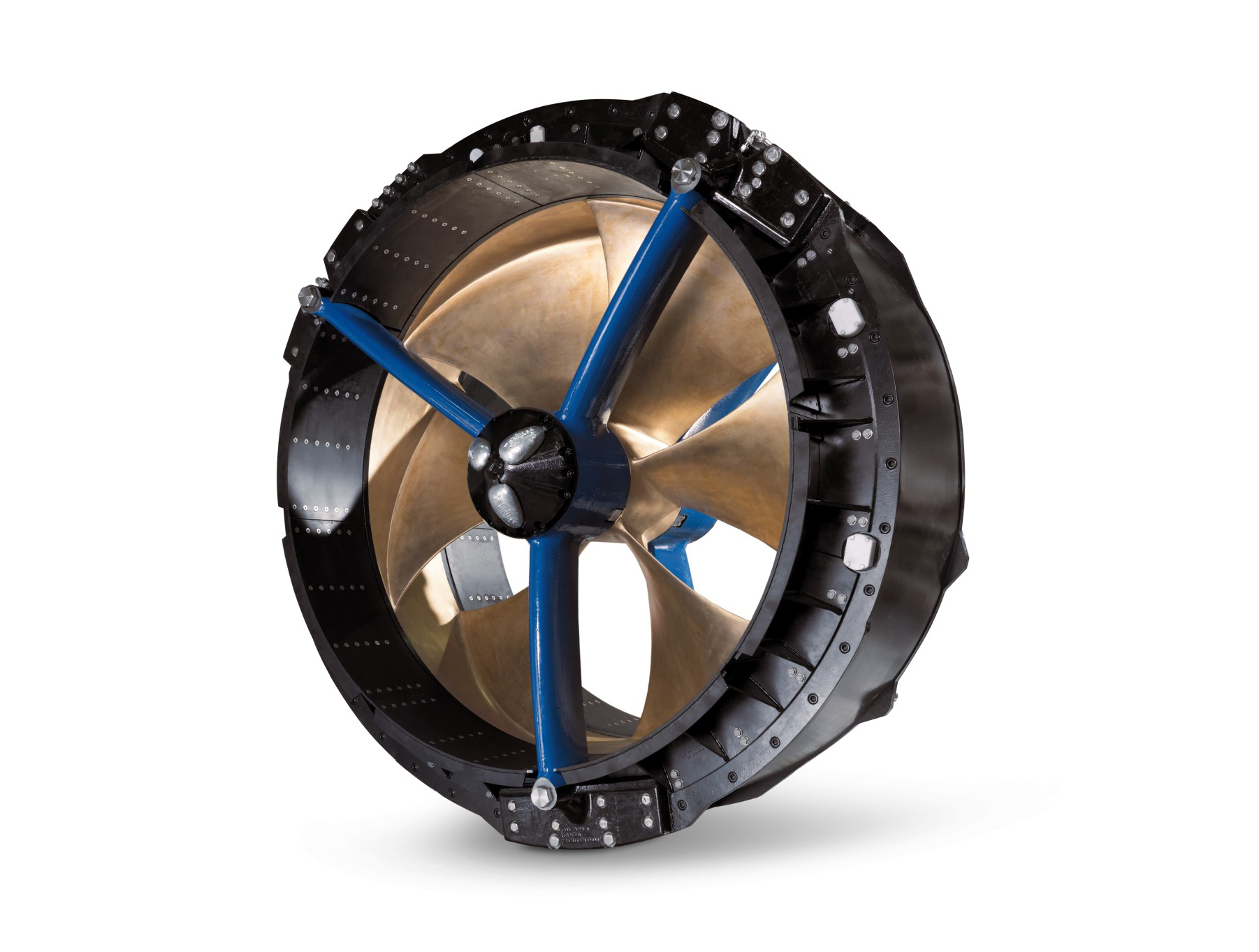 Immediate response
The ship's main propulsion system is built on two Voith Schneider Propellers (VSP 28R5 ECS/234-2), the bow thrusters on two Voith Inline Thrusters (VIT 2000-1000 H), and it features an electronic Voith control system, which are all complemented by Voith Roll Stabilization. The results are convincing, keeping the vessel on position to the meter, close to the offshore construction, and enabling precise compensation for vessel movements caused by wind, waves and currents, as the captain can testify: "It is quick, reliable and efficient," he says. "The DP capability of this vessel with the Voith Schneider Propeller is direct, and its precision-keeping is very good," he confirms. "The response of the Voith Inline Thrusters is enormous."

This is exactly the kind of reaction that Wagenborg was expecting when they called on Voith's expertise to support them in equipping a ship that would be able to withstand the harsh environment of the North Sea and the demanding requirements of its end user, NAM/Shell UK. The company needed the vessel to be in service for a minimum of 320 days a year, for instance. The result would be a ship that is active for an incredible 340 days, or over 8,000 hours. "We used Voith because we need the highest standard of quality," says Wilfried Boelens, Operations Manager, Wagenborg. "In terms of reliability and efficiency, Voith products are clearly proven by this vessel."

From the outset of the new-build project, through the design phase to commissioning, Wagenborg placed a clear emphasis on safety, sustainability, operational efficiency and passenger comfort. Fuel consumption is kept low, even lower than expected, which reduces operational costs. In 2015, the Kroonborg was awarded the prestigious "Ship of the Year" accolade by the Royal Netherlands Society for Marine Technology, in clear recognition that its design and functionality has raised the bar for the industry. Dr. Dirk Jürgens, Vice President of R&D Voith Marine Technology, is equally convinced, as he confirms: "There is simply no other crew transfer vessel that is able to operate with the same positioning accuracy, safety or reliability."


---
BRIDGE
Best Dynamic Positioning performance
Reduced fuel consumption
Increased comfort
Downtime reduction
Great productivity in all conditions
Effective, innovative and successful offshore solution



---