Most liveable electrified Helsinki
Most liveable electrified Helsinki
RailVehicles
Despite the short summers, harsh winters and long, dark nights, Helsinki is repeatedly ranked in the top 10 most liveable cities. Electrification of the city's transport network significantly contributes to the capital's enduring appeal.
"We have a unique and beautiful city, but the winters can be tough. With spring, we get more light, more warmth, and the people just seem to brighten up," says Oskar Sjöholm, Tram Driver at Helsinki City Transport (HKL), with a charming smile. On this unusually sunny day, he's not the only one smiling in the capital. Helsinki recently landed the top spot in the 2018 UN World Happiness Report. The city is buzzing and prosperous. And there's a distinct sense of cheerfulness in the cool, salty air.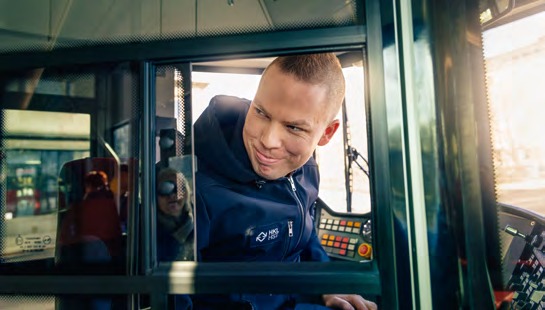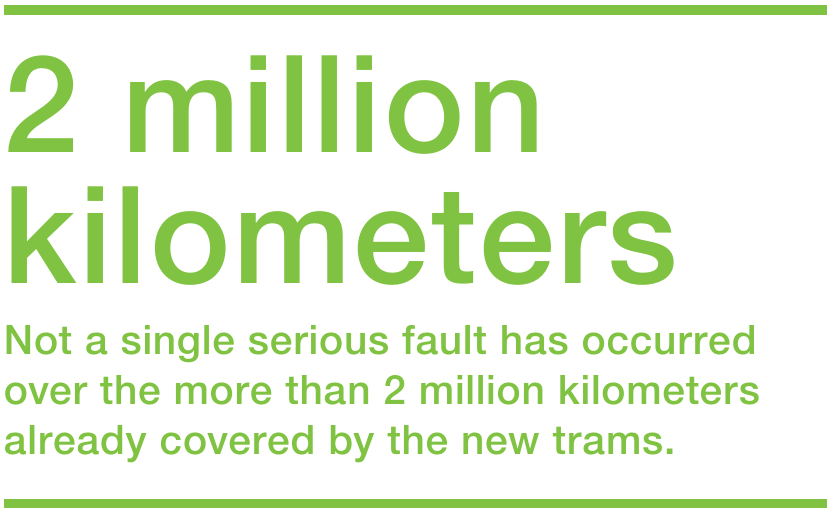 These new trams help us a lot – to keep to the schedule and to drive more safely.


A highly efficient health care system, flexible working hours and generous parental leave make it easy to balance work and family life in Finland. The city's public institutions work efficiently – particularly public transport, which also meets the most stringent of environmental standards. The HKL system is completely electrified and, as it runs solely on renewable energy, also carbon neutral.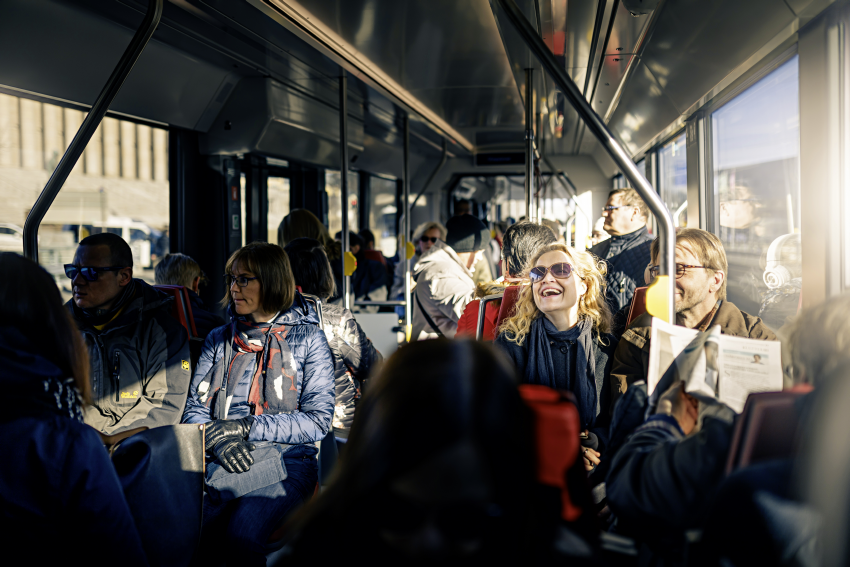 "As our city is growing fast and the density is getting higher, we need to increase the share of traffic modes that use space more efficiently," explains Ville Lehmuskoski, CEO and Managing Director at HKL. "This means a bigger role for walking, cycling and public transport as well, especially rail modes." City trams are therefore an essential element of Helsinki's public transport system. "The most important thing for us is to provide a good level of service to the citizens. In tram transportation, this means especially good reliability and increasing the average speed of the trams."

The Transtech Artic Low-Floor Tram
Traditional freely turning, pivoting bogie design, with a modern low-floor body. Each of the bogies is powered independently. A separate motor-gear unit with a continuous output of 65 kW drives each of the eight axles. Their input power is from two EmCon Traction Inverters from Voith, with a continuous output of two times 180 kW.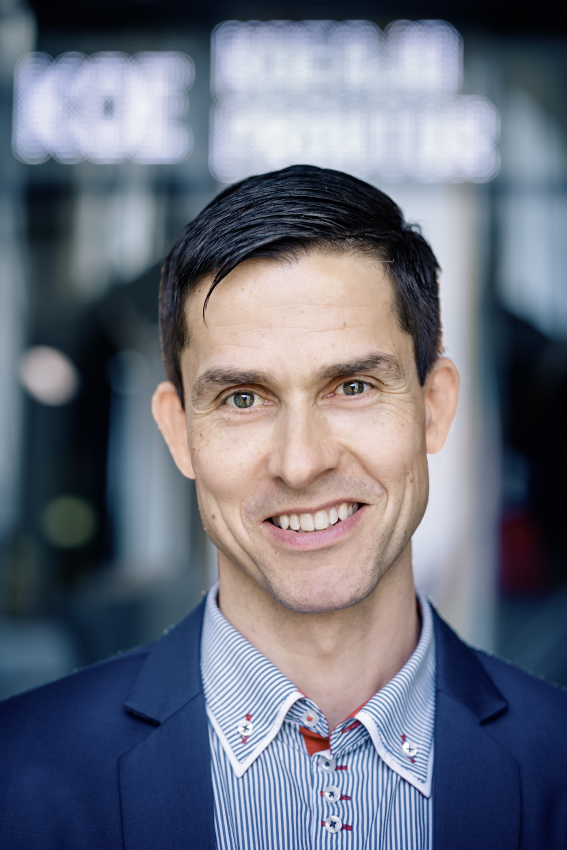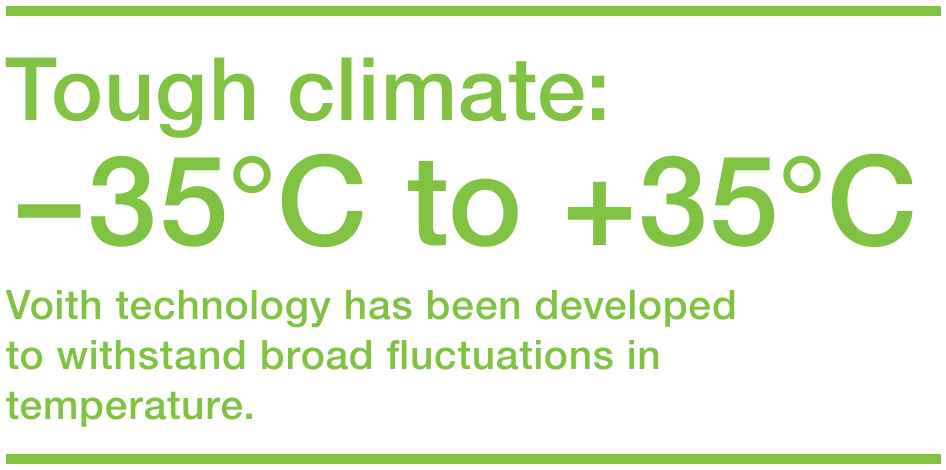 We need to increase the share of traffic modes that use space more efficiently.
Networked and powered for efficiency
By the end of 2019, 70 new Artic low-floor trams will successively supplement the current fleet. Manufactured by Transtech Ltd, a member of Škoda Transportation Group and a Finnish specialist manufacturer of low-floor trams, each new tram will be powered by Voith knowhow and advanced technology. What's more, they will also come with a tailor-made digital monitoring and diagnostic system from Voith.

More than 40 trams are currently in service, and Sjöholm is already convinced of the improvements they bring. "In Finland, we have four distinct seasons. The hardest for tram drivers is definitely autumn, when the leaves fall on the tracks and make them extremely slippery." He explains why: "This season really puts our skills to the test. We need to be extra careful because of the longer braking distances. But these new trams help us a lot – to keep to the schedule and to drive more safely." The vehicle control system, programmed by Voith Digital Solutions, informs the driver about faults on the tram, energy consumption of the different systems, as well as energy recovery. All in a user-friendly interface and visualization. However, it is not only the drivers who appreciate the difference. Passengers benefit from it too. "I get a lot of direct feedback as passengers come and thank me for the smooth and quiet ride," adds Sjöholm. "They really seem to enjoy these trams."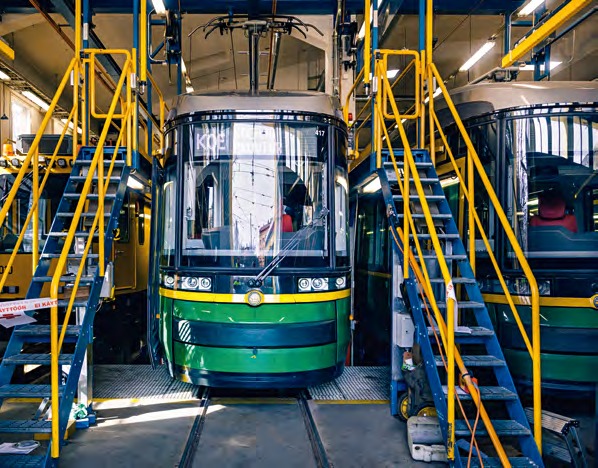 A most challenging of environments
The positive feedback doesn't come as a surprise. "Helsinki is a busy, vibrant city on the Baltic Sea," explains Alfred Gmeiner-Ghali, Head of Sales, Voith Digital Solutions Austria. "You get fluctuating temperatures, smog and dust. Combined with the high humidity, corrosive salt water and condensation, these all can have a detrimental effect on the electrical and mechanical components of trams," he says. "So, we have developed this state-of-the-art electric driveline that can withstand the harshest of conditions in the city, for a smoother, more comfortable – and cost-efficient ride."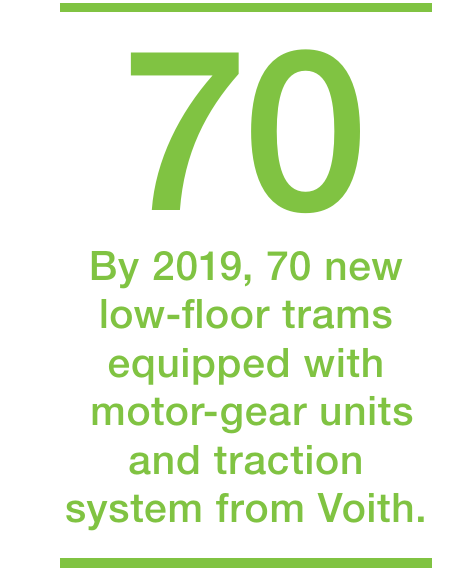 Marko Tuomela, Artic Tram Project Manager at HKL, confirms that the tram design is ideally suited for Helsinki. "In my opinion, there are really three aspects of these trams that stand out. Reliability, comfort of ride and energy consumption. All three are crucial after the contract has been completed. Overall, we are looking forward to a reduction in life-cycle costs and we expect to achieve this with the new trams that are fitted with Voith technology. On top of these benefits, our passengers are very happy, too."

Digitalized for performance and comfort
"The technical quality of Voith's products has been high," confirms Lehmuskoski. "But also Voith's ability and attitude to take care of the success of the client has been respectable." In addition to the electric driveline, each tram is equipped with a Voith vehicle control system that includes a tailor-made monitoring and diagnostics system for the whole vehicle. As Lehmuskoski explains, such digital tools are important for the future. "Digitalization has a big potential in the transport sector," he believes. "There is more and more data available and the technology related to robotization is getting more solid. In tram and metro transportation, different kinds of driver advisory systems will have a growing role, as it can help to improve energy efficiency and traffic safety."



It is not just the tram drivers and management who appreciate such tools. At the HKL Vallila Depot, the benefits of the Voith monitoring system come into play again. This is where Tero Kämäläinen, the local Project Engineer, takes care of the warranty maintenance of the trams for Voith. Today, Kämäläinen walks Tuomela through the performance checks on the DI 1000-5AR Voith traction inverter, cheerfully explaining the benefits of the technology.

Helsinki is repeatedly ranked in the top 10 of the annual Global Liveability Report, published by The Economist. According to the report, the Finnish capital is one of the least corrupt, most trustworthy and most liveable cities on the planet. No wonder people are happy. "And HKL is very happy with the partnership driveline that can withstand the harshest with Voith," notes Lehmuskoski.

RIGHT OFFCANVAS AREA