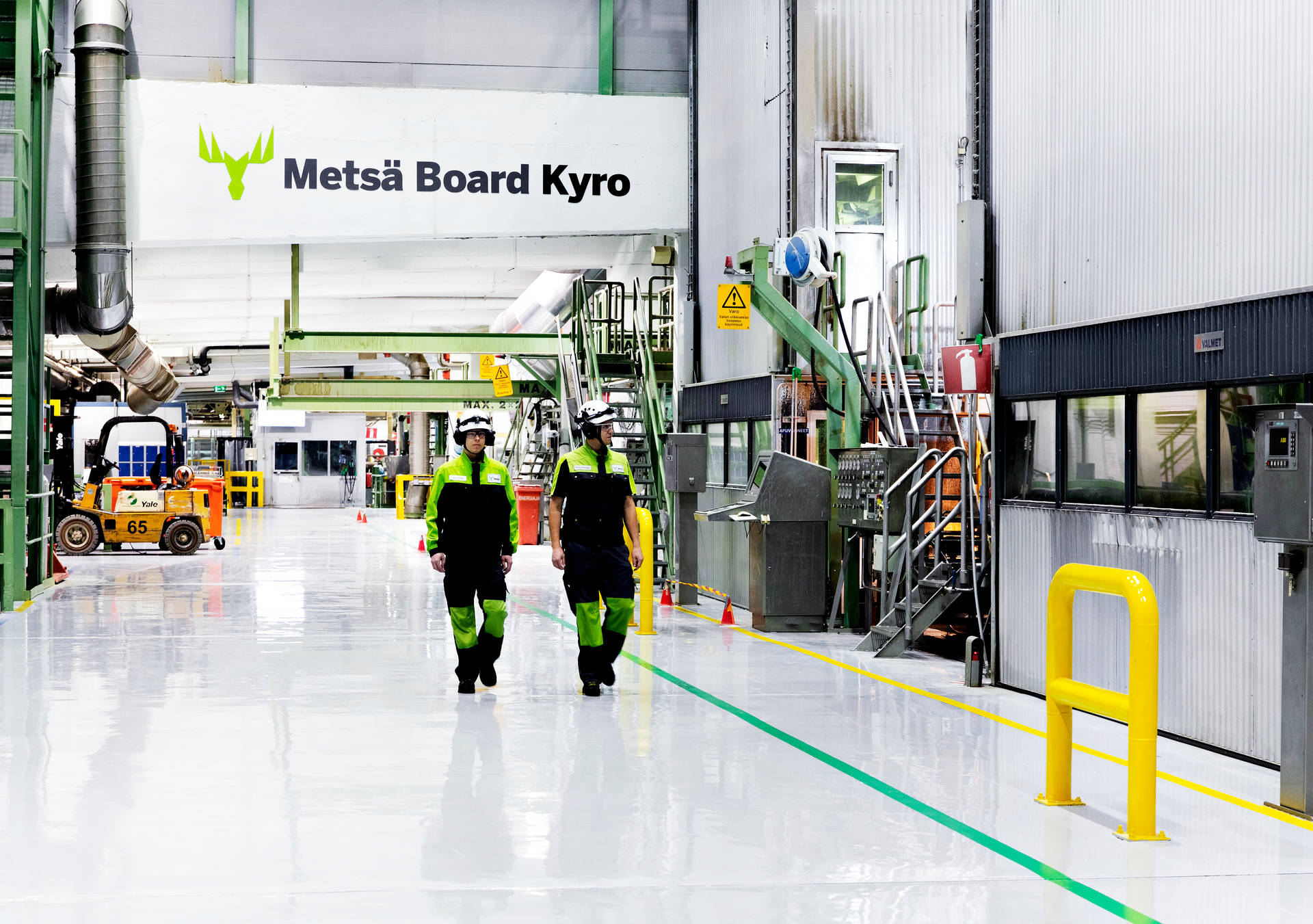 Optimized use of fibre raw materials and higher production consistency
Optimized use of fibre raw materials and higher production consistency
InternetofThings
Metsä Board, the leading European producer of premium paperboards, is relying on OnEfficiency.Strength from Voith. With the help of virtual sensors, the company aims to improve the use of resources while maintaining consistent quality. The start of live operation was in autumn 2019.
Voith's OnEfficiency concept increases plant efficiency and at the same time improves product and process quality. One of the companies to use this application in its production is Metsä Board, a Finnish manufacturer of premium paperboards. At a total of eight production facilities, the company produces two million tons of paperboard annually, including folding boxboard, food service board and white kraftliner. Metsä Board's pure and safe paperboards are made of fresh fibres and they provide an ideal solution for consumer goods, retail and food packaging. Metsä Board's development focus is on lightweight boards that have the stiffness and the quality consistency to run smoothly and reliably in all production processes.
The desired quality at high productivity
Instead of destructive testing to determine sheet strength,OnEfficiency.Strength determines the quality of the paper already during production. A virtual sensor calculates a value (like strength) based on various process parameters. Statistical models then enable accurate forecasts of the strength values to be produced. This means that the system can automatically stabilize strength fluctuations. As the data volume increases production is optimized further, which results in a better use of resources and fewer deviations in production output. Thus,OnEfficiency.Strength speeds up grade changes and therefore increases the productivity of the plant.

"We've developed OnEfficiency.Strength based on our longstanding experience in the sector and optimized it for use in the paper industry," explains Dr. Jens Haag, R&D Manager for Advanced Controls & Data Analytics at Voith. "The virtual sensors for the strength values in particular achieve a high prediction accuracy and therefore form the basis for a highly efficient control process."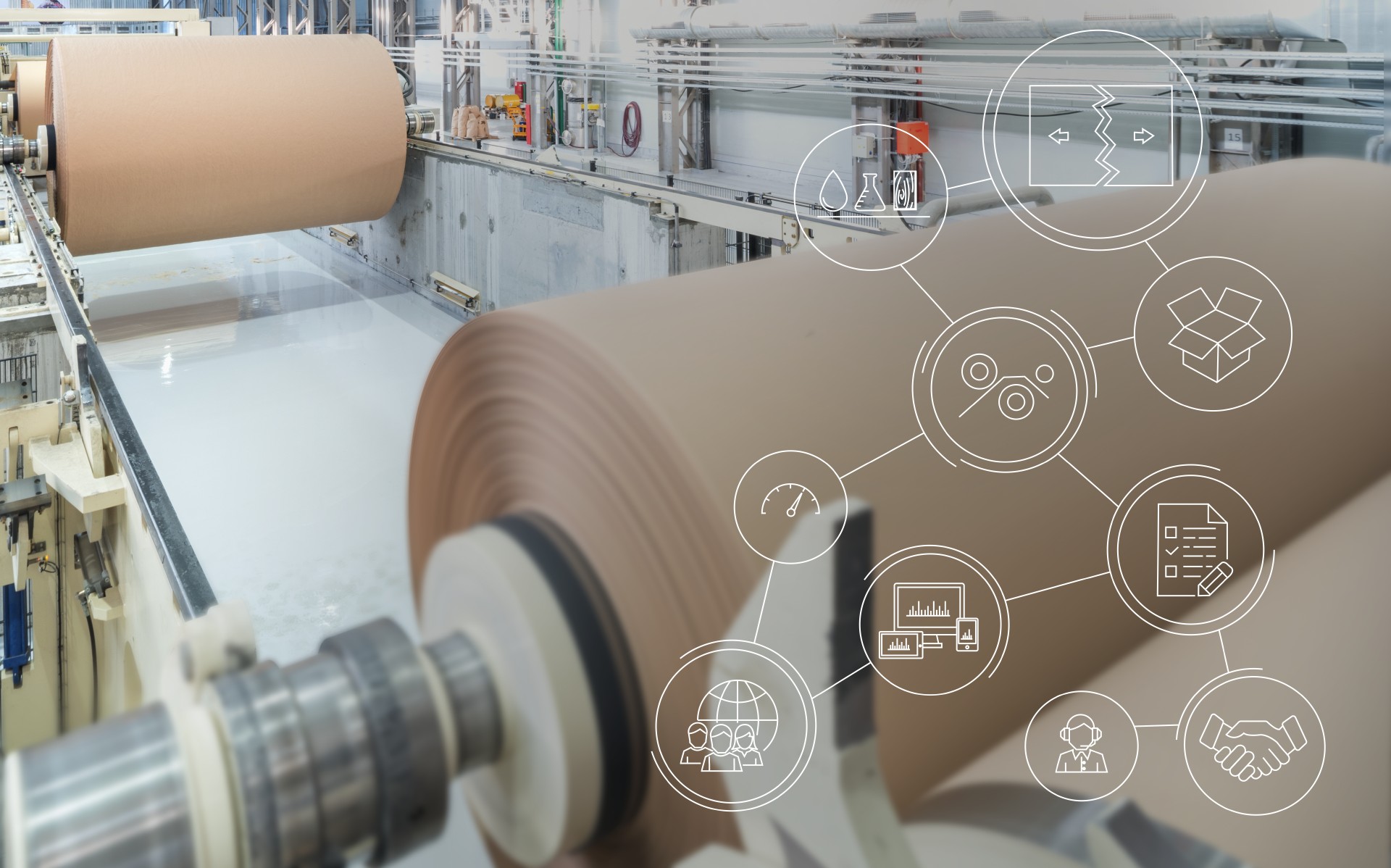 Saving fibres and increasing productivity
Paper and board manufacturers currently don't have the option of measuring and consequently regulating strength values during production. The resulting fluctuations not only cause increased fibre consumption but also broke. This is why Metsä Board decided to test OnEfficiency.Strength on one of its production facilities. Specifically, Metsä Board aims to use the fibre raw material efficiently without compromising quality and strength. At the same time it is important to run the system with less broke by regulating the strength values during the production process and therefore ensuring optimum quality.

"Artificial intelligence will contribute to high efficiency and accuracy of production process control. Production waste will decrease, product quality consistency will further improve and grade changes will be quicker," says Ari Kiviranta, SVP Development at Metsä Board. "The operators at the mill can now focus on comprehensive management and operational development." 

The adaptation of the system to the customer-specific requirements has taken place in a multi-stage implementation process. If the piloting phase is successful Metsä Board plans to implement the concept in other plants as well. Voith is currently conducting value add assessments to investigate the savings potential at other facilities owned by the board manufacturer. Alongside OnEfficiency.Strength, Metsä Board has access to Voith's cloud-based data platform OnCumulus for a 12-months test period. This platform allows customers to visualize the data collected with a wide range of analysis options based on big data. As a result, the system is creating better transparency about individual production facilities.

"We chose Voith's solution because Voith has a strong knowledge of the board manufacturing process. This facilitates the deployment of an artificial intelligence application compared to a supplier who does not know the specific processes. The mutual trust between our companies built during long-term cooperation strengthened us in the decision," says Kiviranta about the choice of OnEfficiency.Strength.