RailPacks: advancing with e-power
RailPacks: advancing with e-power
CommercialVehiclesAutomotive
Diesel-electric drive systems are best suited to build hybrid trains and hybrid systems in combination with energy storage. Voith RailPacks deliver the power.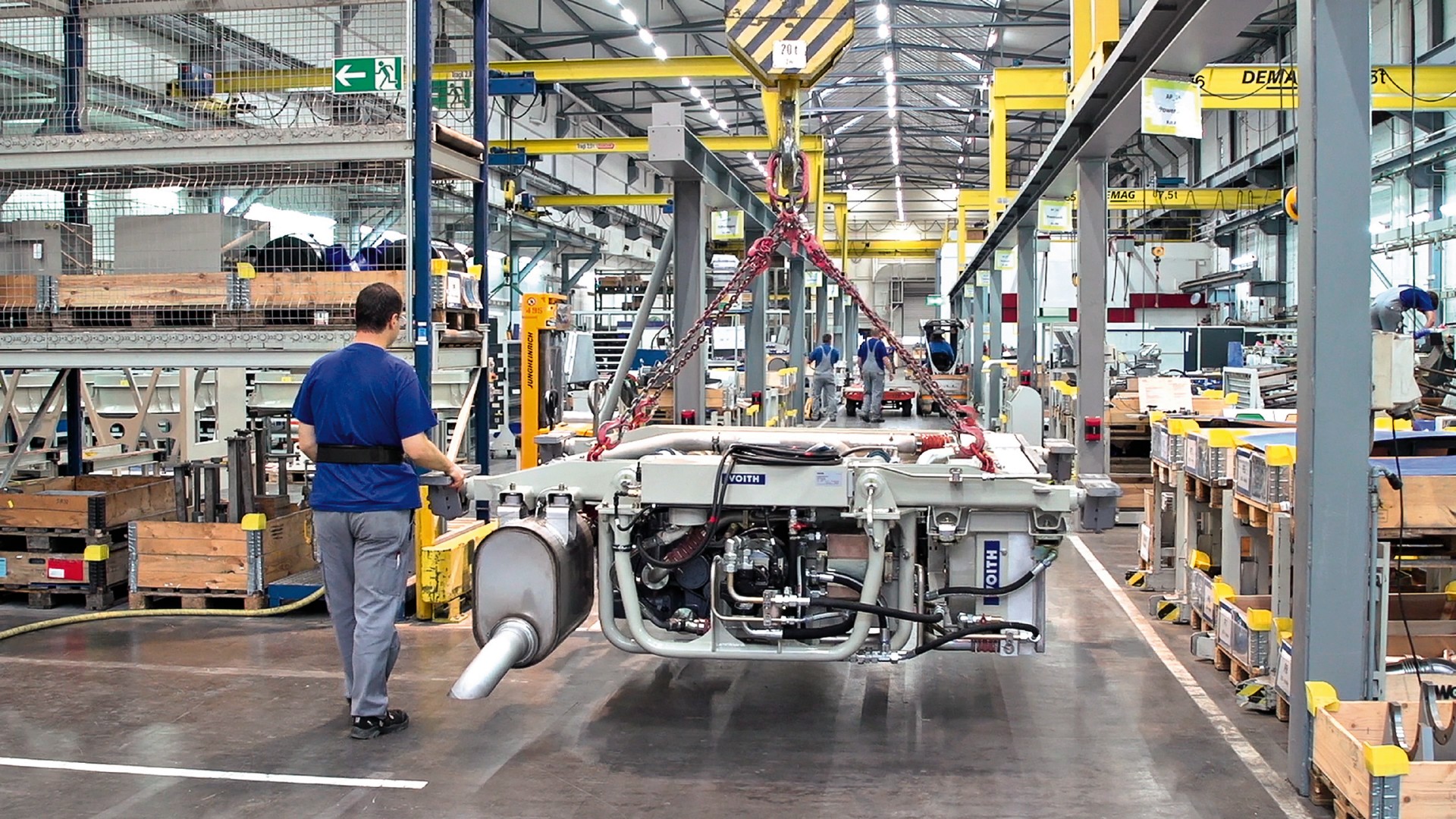 On many routes in many countries diesel engines still play a major part. The European Commission, for example, states that 20% of the European rail traffic is hauled by diesel locomotives. And 40% of Germany's rail networks are still diesel-operated. That's why hybrid trains such as diesel-electric multiple units (DEMU) equipped with the Voith RailPack 800DE are a huge asset for operators, who can deploy them on electrified and non-electrified routes.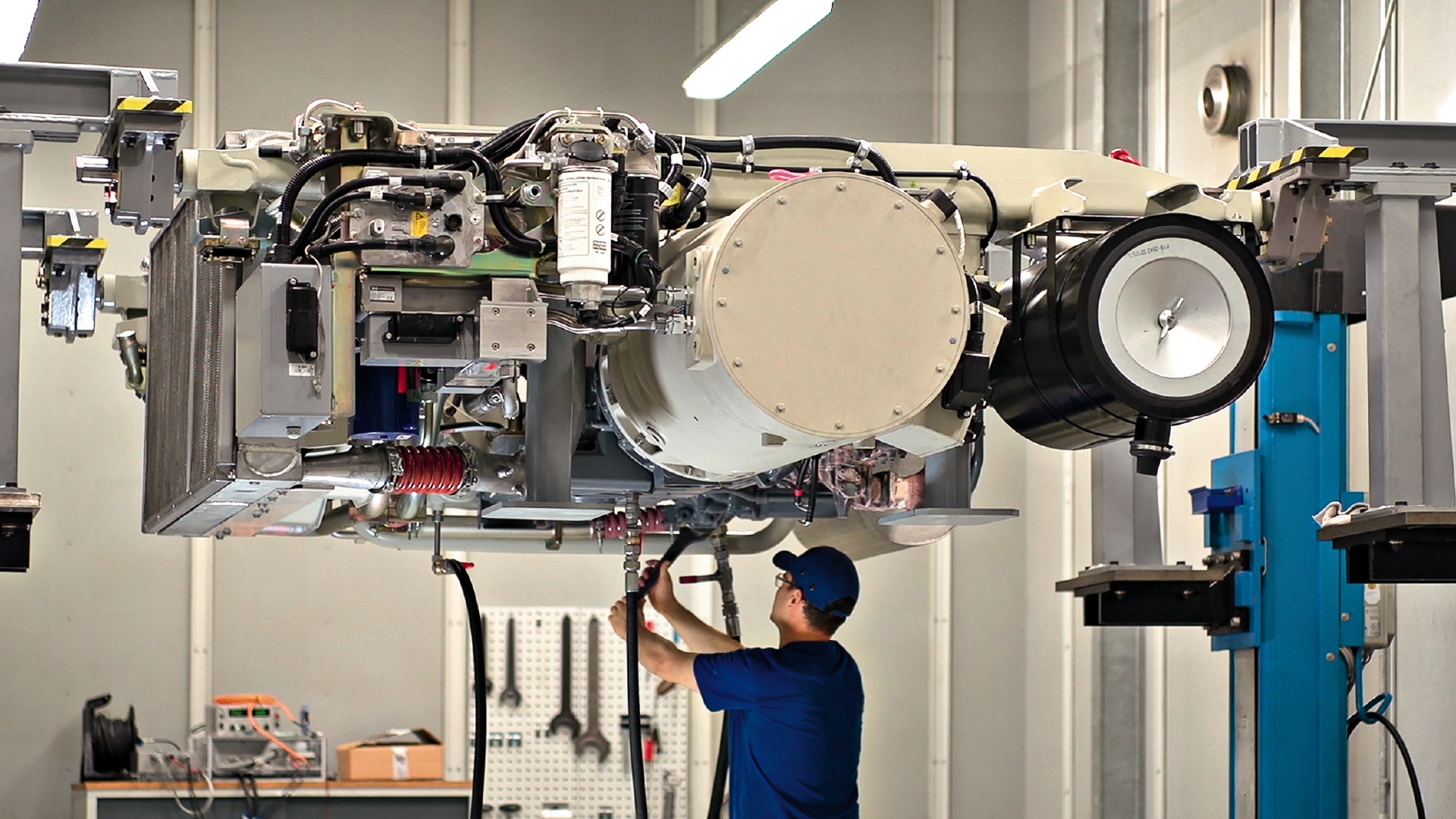 Voith RailPacks have been designed to serve the needs for city, regional, inter-city and national rail services. They have gained popularity because of their high reliability, low operating costs and easy management. Customers benefit from a single source of the complete driveline with engine, traction generator, turbo transmission, gear unit, cooling system, electronic control and auxiliary systems.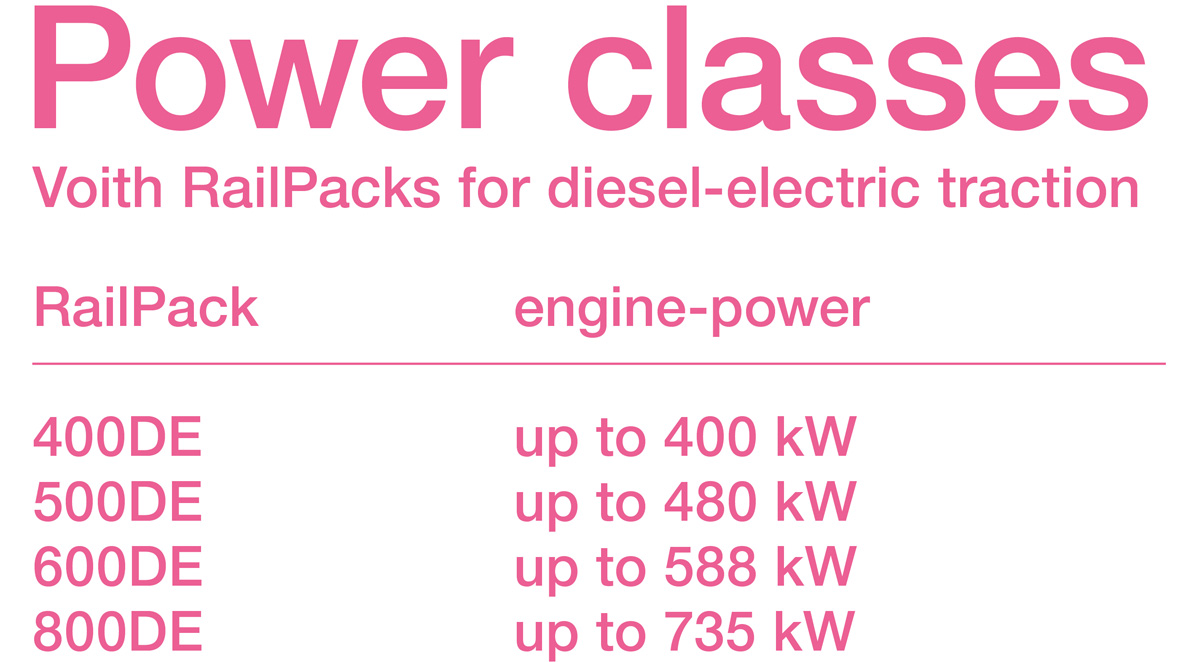 Before delivering a RailPack ready for installation, Voith engineers always test the technical design, adaption and the functions of all components. A series of test runs after the assembly makes sure that everything works flawlessly – from basic functions to communications, hydrostatics adjustment and tightness. No RailPack ever leaves production unless it has been quality approved in testing.

Frame constructions were designed individually for each power class resulting in improved driving comfort due to minimum vibration and low noise levels. Voith RailPacks also meet the most strict emission standards for rail vehicles. They can help reduce fuel consumption up to 8% while delivering 23% more power than comparable drive systems using the same installation space.

"The exhaust after-treatment system we developed to meet the European Emission Standard Stage V gives the engine the lowest emissions of its performance class. In combination with the highly developed basic unit from Liebherr, this created the most advanced engine for the rail vehicle market at this time," says Dr. Andreas Wegmann, manager of engine development at Voith Turbo.

Their compact design makes Voith RailPacks suitable for almost any train. Approximately 1,200 RailPacks are currently in operation around the world, including diesel-mechanical, diesel-hydraulic and diesel-electric configurations. Voith's efficient rail solutions satisfy the needs of public transport operators worldwide – and they will drive new ways into the future.
RIGHT OFFCANVAS AREA