Recycling Rebooted
Recycling Rebooted
Papermaking
We understand the trends and how to handle the everchanging dynamics of the market.
Ever more sophisticated stock preparation systems are required to pulp, clean, screen and refine today's recycled-based raw material for paper manufacturing. The Voith BlueLine portfolio is at the top of the global league.

The proportion of recycled materials used to make paper is on the increase – an undoubted win for the environment, but also a challenge for the paper industry. "It means there is less fresh or virgin fiber going into products, which results in more dirt or reject in the raw material," highlights Andreas Heilig, Vice President Product Management Fiber Systems, Division Paper. "We used to have approximately 5% reject content in recycled paper, but it is now up to around 15%. And the paper strength potential is going down." Such changing demands require flexible, truly innovative solutions – which is precisely why Voith launched its BlueLine portfolio range in 2010. Encompassing a full range of products and services from pulping to thickening, BlueLine has become a global market-leader in stock preparation systems, thanks to the sophisticated and robust BlueLine technology across every step of the process. Whatever the final paper grade or quality of raw material at the client's disposal.

Tailored technology
---
---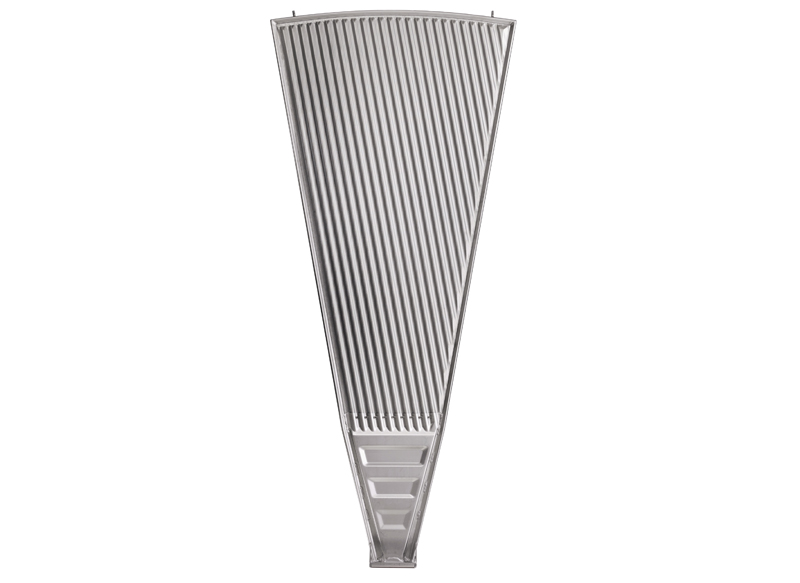 ---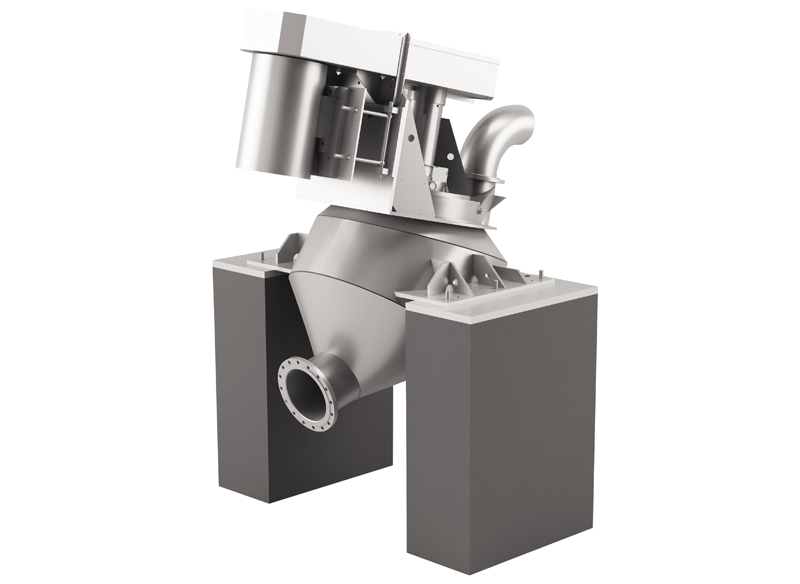 ---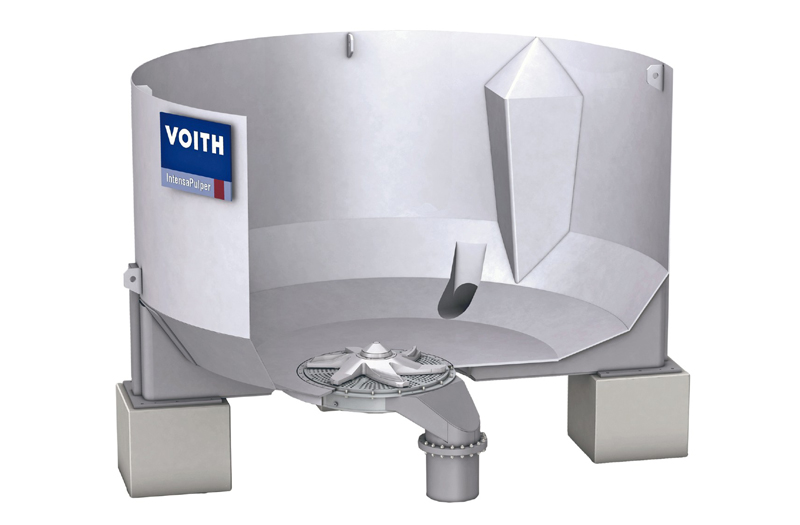 No compromise on quality
"With BlueLine, we have the product range to handle lower-quality raw materials without compromising on quality," says Heilig. A key criterion in the current paper-industry landscape, where competitiveness may depend on the ability to extract clean fibers from sub-optimal material in an eco-friendlier process. This tried-and-tested feature is appreciated around the globe. Particularly for the one paper grade that is showing sustainable growth: containerboard.

The growth of containerboard
Take North America. The region has seen a substantial increase in the production of containerboard, largely due to the boom in online shopping. With this trend set to continue, it is not surprising that Voith launched merQbiz in 2017, the first-ever digital trading platform for recovered paper, to satisfy the growing demand for recycled paper. It is also one of the reasons why Voith has recently concluded five full-line projects with BlueLine stock preparation for this paper grade in the region. "Combined, these projects are an endorsement of the highly efficient nature of our full-line systems and expertise," says Martin Jauch, President Business Line Projects, Division Paper North America.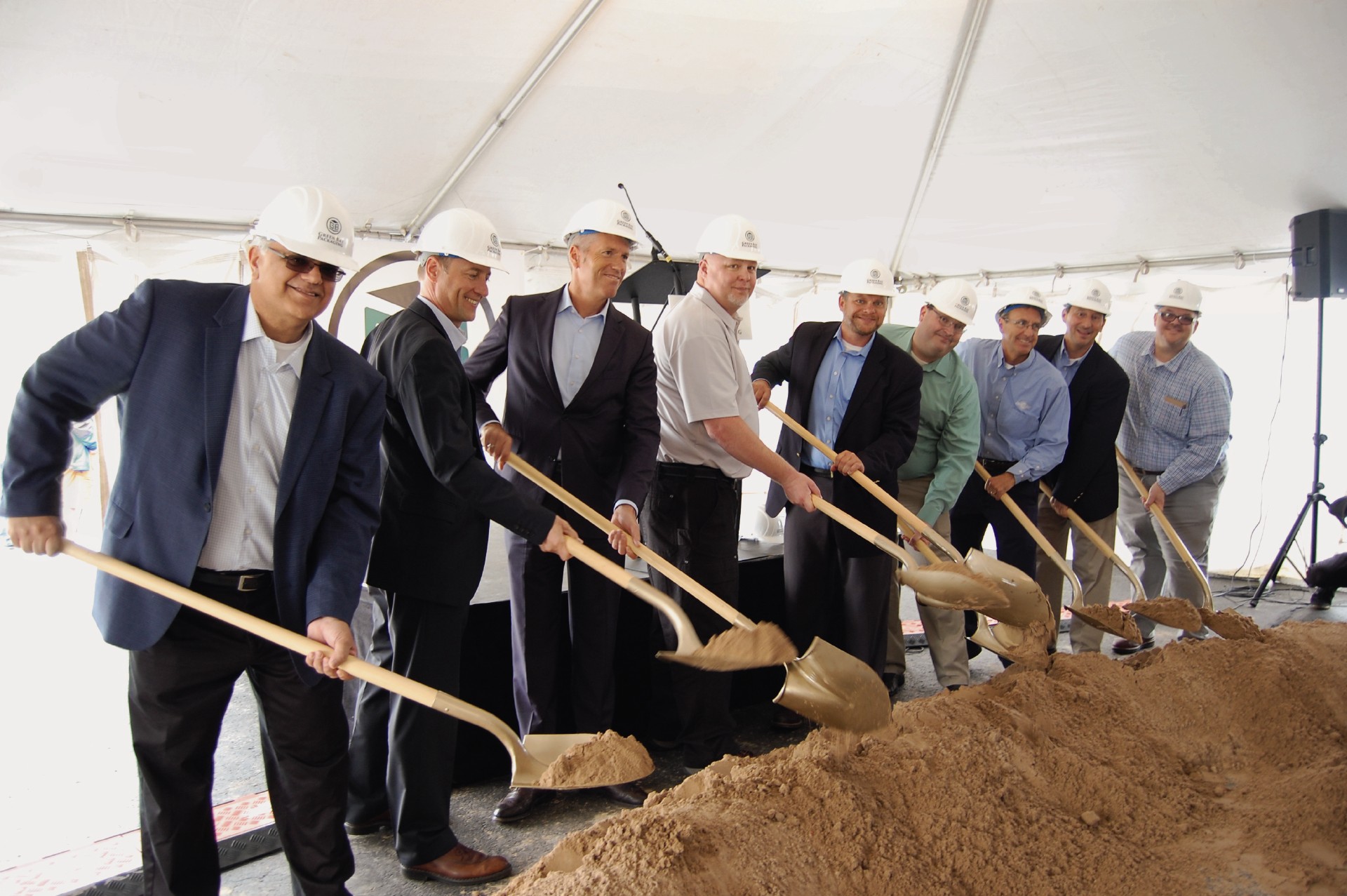 Alonso González, the CEO of Copamex, the Mexico-based mill, also has no doubts as to why the company decided to put its trust in BlueLine. "By partnering with Voith, we're working with the company that has the most knowledge in processing highly contaminated furnish," he says. "The Voith team consistently understands the needs of our projects and customizes our stock preparation systems accordingly." Their full BlueLine stock preparation system will be completed in 2019 and will have an output of 260,000 metric tons of testliner and corrugated medium per year for use in containerboard production.

Another significant project, this time for Grupo Gondi's Monterrey plant in northern Mexico, will feature a complete BlueLine stock preparation system with a lightweight recycled containerboard production capacity of 400,000 metric tons a year, and an XcelLine paper machine for a 2020 production start-up.

The single-source full-line supplier
The unique strengths of the BlueLine portfolio also convinced Green Bay Packaging, a family-owned US company, to choose Voith as the single-source full-line supplier for a new mill in Wisconsin. Voith will deliver the tailored BlueLine stock preparation system, and also the effluent treatment plant, an XcelLine paper machine, as well as a VariFlex Performance winder. All connected with Papermaking 4.0 tools. "Partnering with a family-owned company whose North American headquarters are in Appleton, Wisconsin, Green Bay Packaging is advancing its commitment to positively impacting the local economy and becoming a more sustainable producer," says Will Kress, President and CEO of Green Bay Packaging.



By partnering with Voith, we're working with the company that has the most knowledge in processing highly contaminated furnish.

Another North American highlight is the customized BlueLine solution for Pratt Industries at its new Wapakoneta plant in Ohio, which is expected to handle around 425,000 metric tons of recycled fiber each year for corrugated packaging from 100% recycled materials. This will be the second full-line solution for the company and will replicate much of the setup, performance, service – and success – of the first, in Valparaiso, Indiana. The Voith installation in Ohio includes reliable material handling with automatic wire cutting, sludge handling, water clarification and effluent treatment. In addition, Voith will be working beside the teams at Pratt to continuously enhance and align the services according to quality fluctuations in raw material.
Proven performance
That the BlueLine technology outperforms the competition is proven, confirms Michael Hmielewski, Vice President of Project Sales, Stock Preparation, Division Paper North America. "In October 2017, we were asked by a customer to participate in an audit of two of their systems for comparison purposes, one from us, one from a competitor," he explains. "The Voith system showed considerably higher performance in terms of overall fiber loss and deflakable flake content in the rejects." As a result, the customer selected Voith to equip its next stock preparation plant.

"Ultimately, what sets Voith apart is that we understand the trends and how to handle the ever-changing dynamics of the market," summarizes Hmielewski. One recent change that has impacted the market is China's decision in 2018 to severely restrict imports on recycled paper, notes Heilig, and adds: "The ability of our BlueLine technology to handle recycled materials means that this is also a change we are well positioned to meet."